7.3 Use Cases: Investigate
Goals
Display enriched data from TruSTAR in your workflows and applications, providing context when and where you need it.
One-click access to TruSTAR's Web App for deeper link analysis.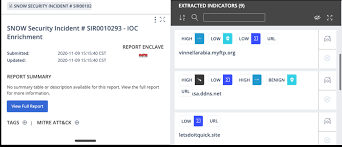 Workflow
Sources: Send internal event data to TruSTAR to correlate with your Historical, Premium Open sources Intelligence.
Transformations:  Enrich and prioritize events with prepared and normalized data from your intelligence sources.
Destinations: Automate and streamline the exchange of data between TruSTAR and your Case Management tools. Use a link to jump to the TruSTAR Web App and view original intelligence reports and correlation with other intelligence sources.
Related Link: TruSTAR Apps for Case Management tools
---
---