Editing Your Profile
You can edit your user profile by clicking on the User Settings icon and then selecting Settings from the dropdown menu. The default display for Settings is your user profile.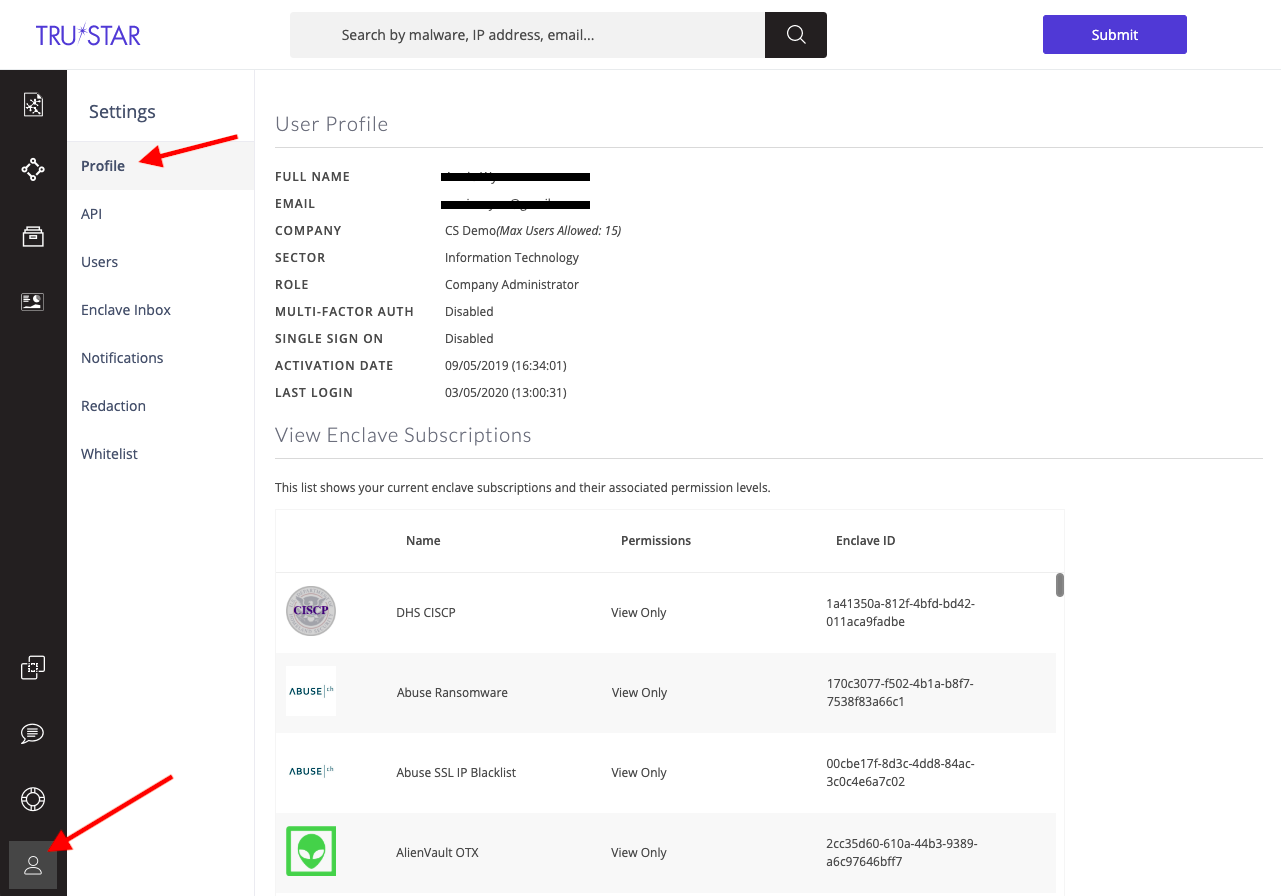 Setting

Description

User Profile

Lists your information, such as your role (administrator or user) and whether or not certain features are enabled (multi-factor authentication and single sign-on).

View Enclave Subscriptions

Shows which enclaves you can access in your investigations and what permission levels you hold (view only, read/write, etc.).

Change Password

How to update your password.

TruSTAR recommends changing your password on a regular basis.

Select Default Enclave

Selects a default enclave to display in the Dashboard.

Select Default Timezone

Controls what timezone is used to display dates and times in the TruSTAR Web App.

Use Experimental Features

TruSTAR may release new Web App features for experimental use and you can choose to use them or not. For example, Dark Mode is currently available as an experimental feature.

Note: These features may be incorporated into future releases or removed from the user interface.
---
---