Splunk SOAR
Splunk SOAR
An integration between the Splunk SOAR platform and the TruSTAR platform exists in the form of a SOAR app that can be installed in a Splunk SOAR deployment to give that deployment access to the TruSTAR APIs.
The SOAR app can be downloaded from Splunkbase here: TruSTAR App for Splunk SOAR
The SOAR app's documentation can be found here: GitHub: Splunk SOAR Connectors - TruSTAR
For support regarding this app, please use your standard Splunk support channels.
To submit ideas / feature requests for this app:

1. create a new Splunk Ideas submission by following this link: Splunk Ideas - New Idea
2. Select these menu items:

Workspace: "Intelligence Management"
Category: "Integration: Splunk SOAR"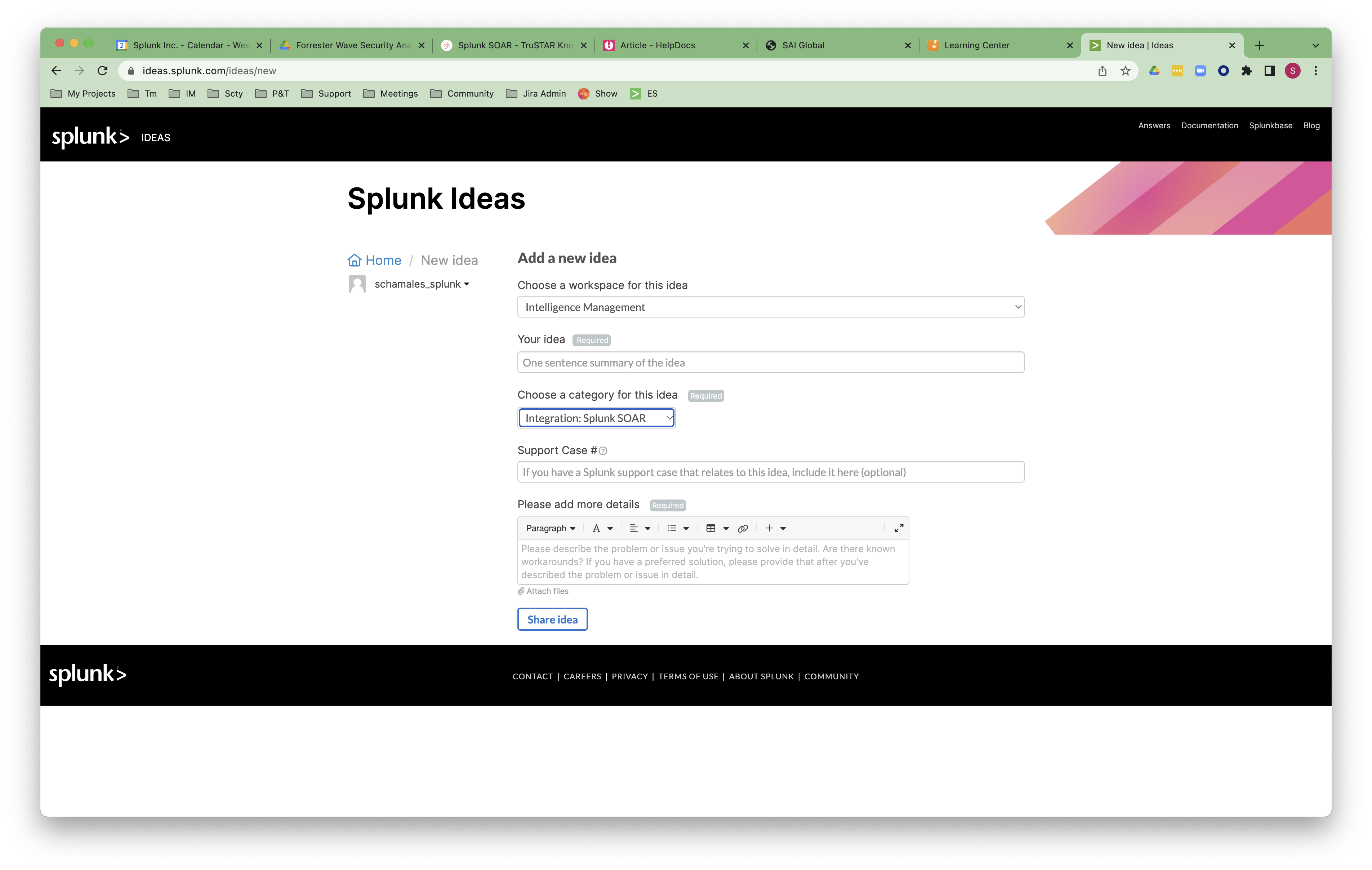 ---
---