FAQ: TruSTAR for Jira
This document covers manual installation, updating and uninstalling the TruSTAR Workflow App for Jira, as well as troubleshooting and known issues.
Related Documents
Manual Installation
If you cannot install the TruSTAR Workflow App for Jira directly from the Atlassian marketplace, then you can try to install it manually using this procedure. 
Contact TruSTAR support to download the TruSTAR Workflow App for Jira. 
From the JIra Administration console, click Manage Add-Ons. 
Click Upload Add-on at the top right side of the window. 

In the dialog box, enter the location of the JAR or OBR file you obtained in step 1 and click Upload. You now see a popup window that will confirm when the installation has been completed. 
Uninstalling the App
To remove the TruSTAR Workflow App from Jira, follow this procedure.
Go to Manage Apps on the Jira Settings menu. This displays a list of all apps you have installed in Jira.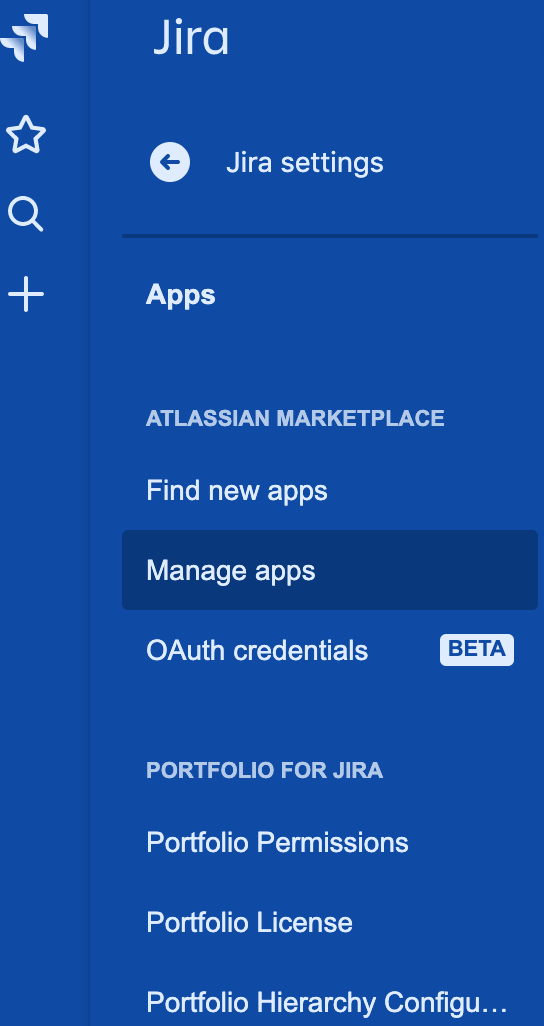 Select TruSTAR from the list. This displays a dialog where you can configure or uninstall the App.

Click Uninstall to remove the TruSTAR App from Jira.
Updating the App
To update the plug-in, first remove it using the instructions above, then reinstall it using the latest version of the plug-in.
Troubleshooting
Q. What ports and firewall exceptions are needed for the Integration to work?
A: The TruSTAR integration requires no special port allocations or firewall exceptions to be installed. Users need to follow firewall and port guidelines for installing JIRA server. However, for certain functions, the TruSTAR App needs access to station.trustar.co over port 443.
Q. Where do I find TruSTAR-related logs?
A. The default location for these logs is <JIRA_HOME_DIR>/atlassian-jira.log (if there are no logs at that location, check with your Jira Administrator as they may have changed the location.)
Known Issues
The TruSTAR Workflow App can take up to 10 seconds to retrieve TruSTAR enrichment for a newly-created JIRA Issue.
---
---