Setting Up Multi-Factor Authentication (MFA)
Multi-Factor Authentication (MFA) is an additional layer of security can help prevent your account from being compromised. MFA requires anyone trying to log into your account to have two things: an access code and your password.
There are two parts to this process:
The company administrator enables MFA for users.
Each user then enables MFA for their account.
Enabling MFA for the Company
You must have administrator access to perform these steps.
After logging into your TruSTAR account, you will be prompted to follow the setup instructions provided by Duo, TruSTAR's trusted third party MFA provider. Duo supports the following MFA options: push notification, sms, or a phone call to your mobile number.
Go to the Settings -> Users pane to enable MFA for your users.
Click the Edit icon for the first user

Toggle MFA enabled to on.
Activating MFA for Each User
After MFA is enabled, users will see the following prompt upon logging in.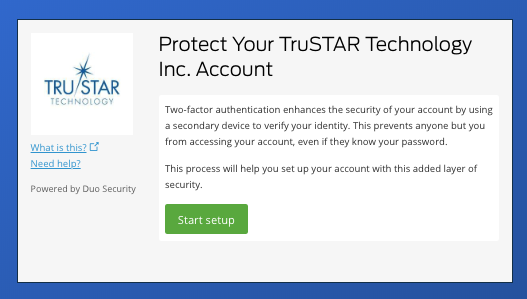 Click Start Setup to begin the process of setting up MFA for that account.
Specify the type of device you will be using with MFA and click Continue. TruSTAR and Duo recommend that you use a mobile phone.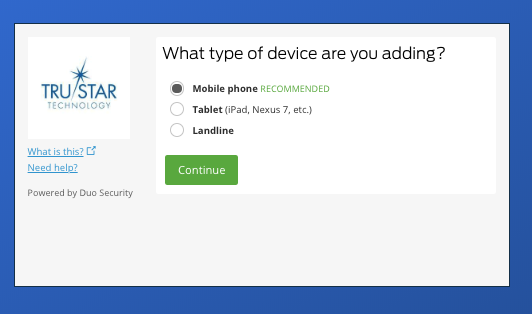 Enter the phone number for the device and click Continue.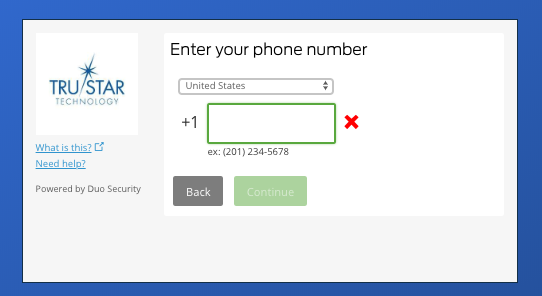 Confirm the type of phone you are using and then click Continue.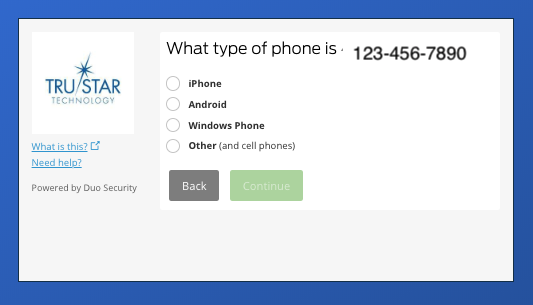 Follow the instructions on-screen to install Duo Mobile on that Device and then click I have Duo Mobile installed to continue.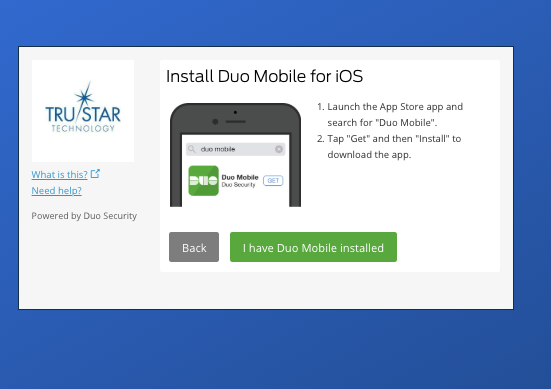 Follow the instructions to activate Duo Mobile on your device.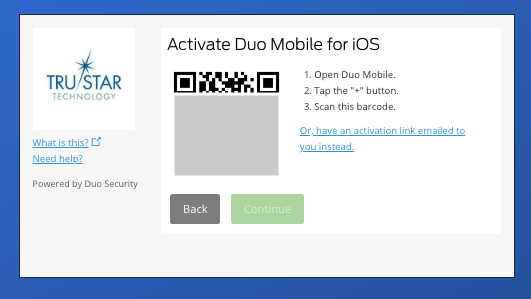 Please reach out to support@trustar.co if you have questions about enabling MFA with TruSTAR.
---
---