MFA : Multi-Factor Authentication
Introduction
Here at TruSTAR, security is top of mind for our customers. We know you've made the investment to trust us in your threat intelligence. We're excited to securely simplify your cyber intel search with Multi-Factor Authentication.
What is MFA
Multi-Factor Authentication (MFA) is an additional layer of security can help prevent your account from being compromised. MFA requires anyone trying to log into your account to have two things: an access code and your password.
Company Administrator - Steps to Enable MFA for all your users
After logging into your TruSTAR account, you will be prompted to follow the setup instructions provided by Duo, our trusted third party MFA provider. Duo supports the following MFA options: push notification, sms, or a phone call to your mobile number.

Learn more about Duo's setup process here: Guide to Two-Factor Authentication · Duo Security

Once you're done with your setup, head to the Settings -> Users pane to enable for your users
Click on the Edit icon for the first user


Toggle MFA enabled to on.
Activation Process for Users
After getting MFA enabled, users will see the following prompts upon logging in: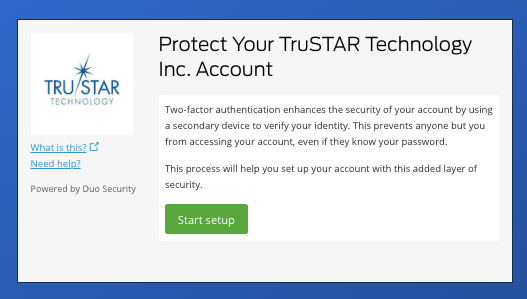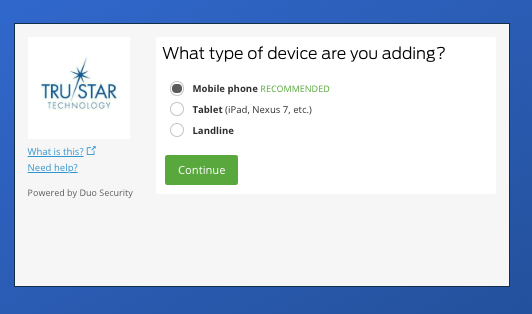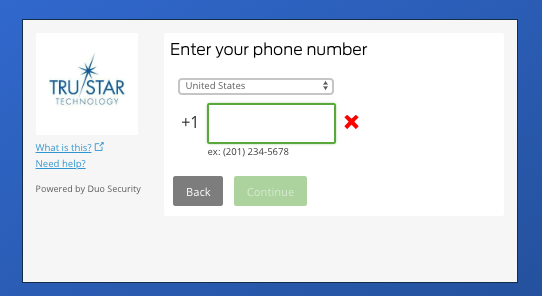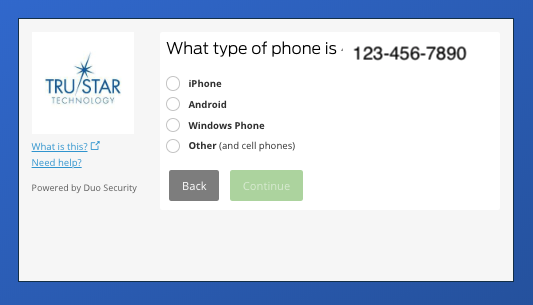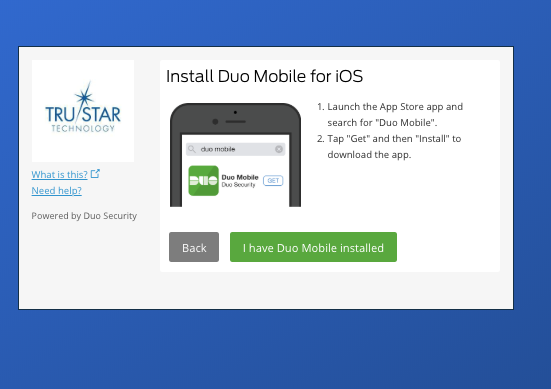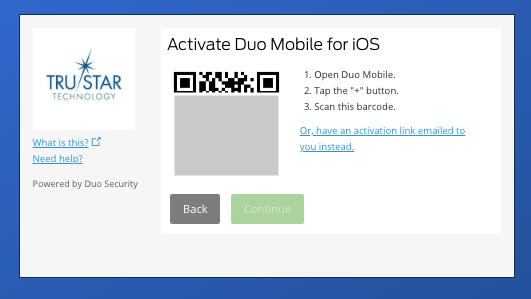 Support
Please reach out to support@trustar.co if you have any questions.
---
---