Web App Walkthrough
Start here to learn about the features of the TruSTAR Web App. The tour starts with the main screen, then introduces each part of the screen, with related links to drill deeper into each topic.
Walking through the Web App
To start the tour, click the button below the graphic. On each page, click the NEXT button to move through the UI tour.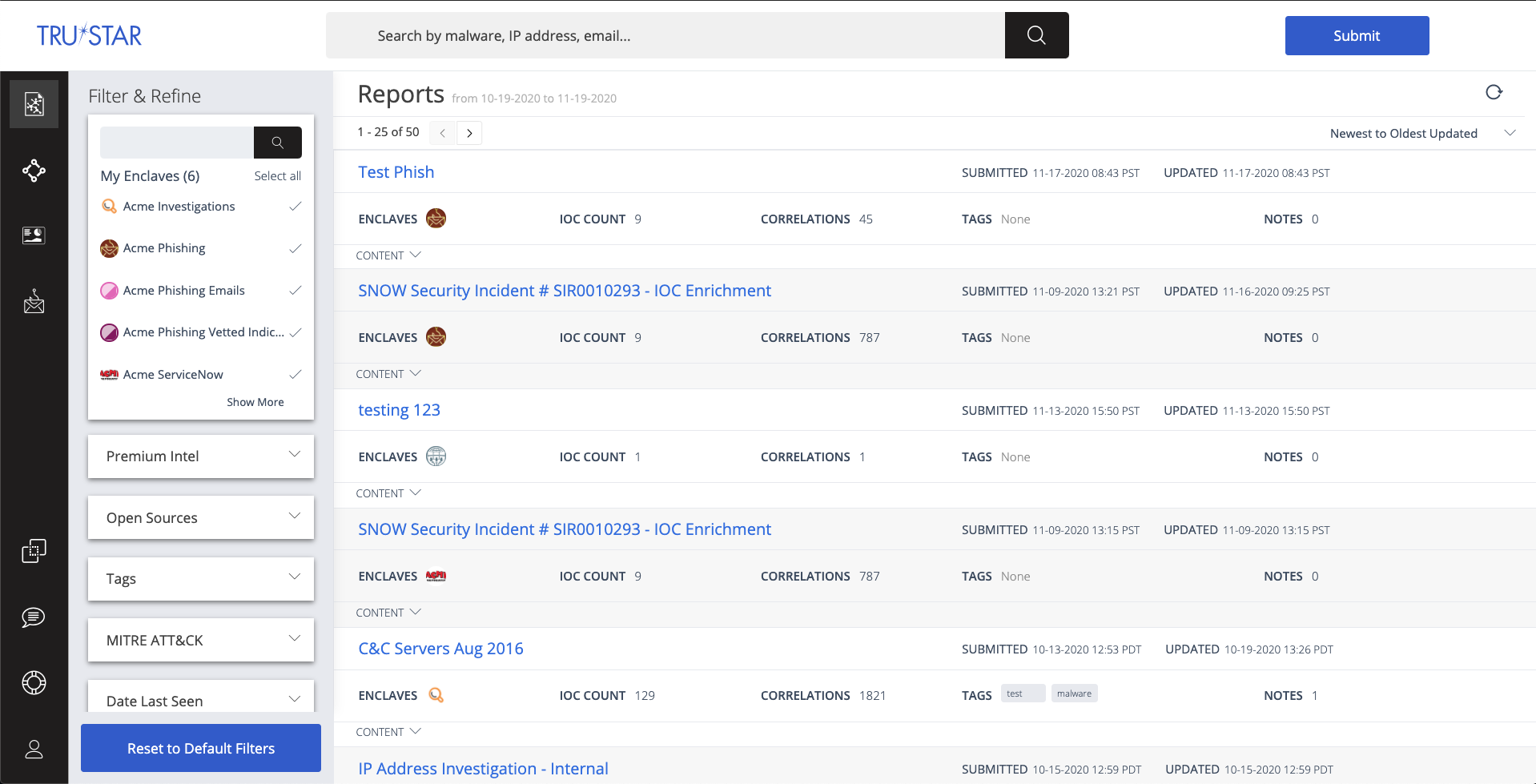 ---
---