3. Filter and Refine Panel
The Filter and Refine panel is available when you are working with Intel Reports or Indicators. It enables you to select which Enclaves to use and also which Intelligence Sources to use. You may need to scroll down to see all options available to you in the panel.
You can filter information by selecting specific Enclaves or dates. For example, you can choose to only utilize two or three Open Source intelligence (OSINT) Sources rather than use all of them.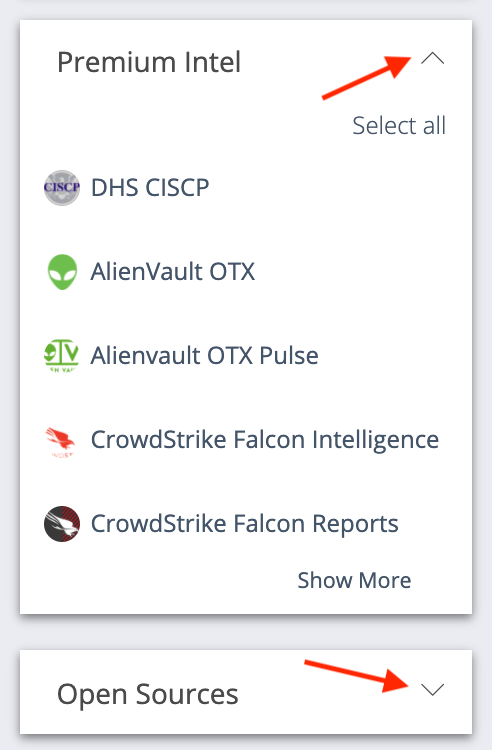 Related Links:
---
---