Data Export
Introduction
There are two ways to get data in and out of the platform; Station (Front-End) or the REST API.
Front-end
Manual Extractions
Please look at download options (screenshots)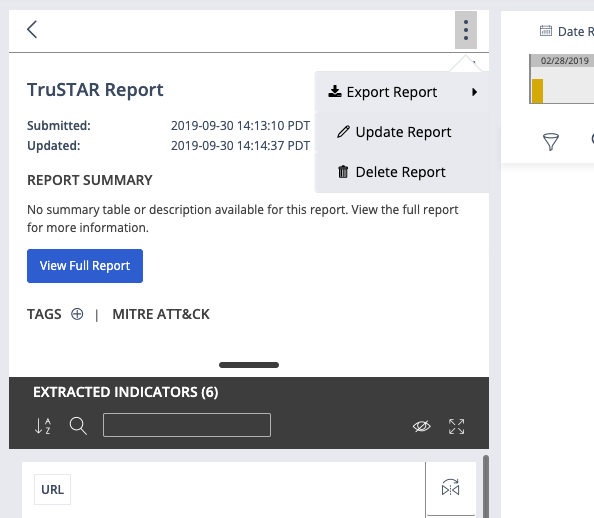 Note: Each format varies in report export template. Users will notice a difference in the context of the export depending on the format selected.
Attached are an export of each file type for this example report: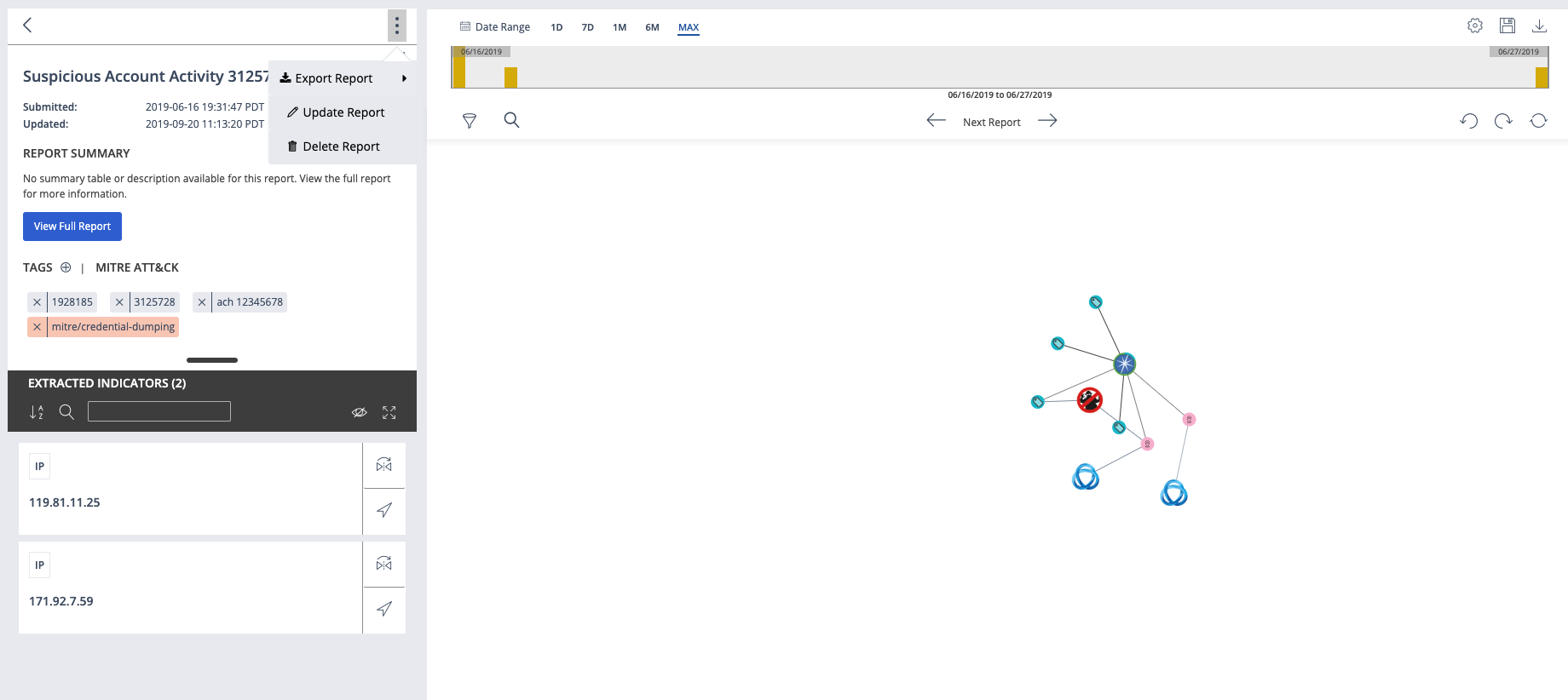 JSON
STIX
TXT
FIREEYE TAP
API Report Extraction
Note: IOC data can also be exported in an automated fashion via the REST API. This allows users to pull the latest reports, and indicators at regular intervals if desired.

---
---