Notes
Introduction
Add Your Own Analysis to a Report or IOC
This is a situation most analysts are familiar with - you have analyzed an event or threat activity and found more context that is relevant to you, but now you need to keep track of it in a way that is easily accessible later on and can be shared with other members of your team.
You have two ways to add notes:
Click on the middle bar to expand the report panel and reveal the Notes field: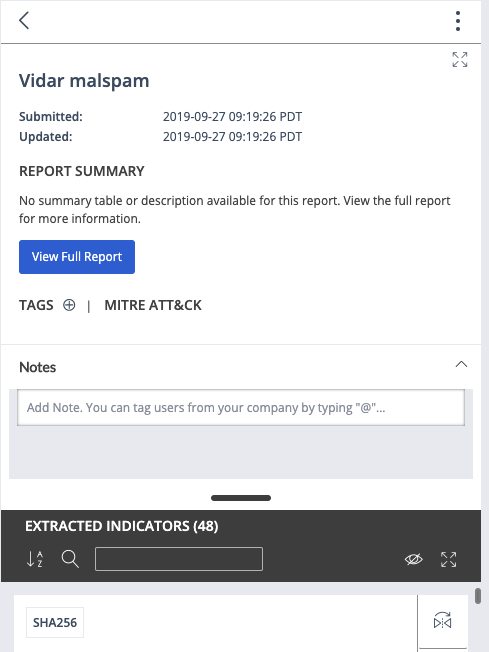 Right click on the node and select the Notes option. These annotations will persist on the graph nodes.

As always, privacy is paramount to us, and the Notes you add will only be visible to other members of your company.
Tag a member of your company
When creating a note, user's will be able to add a user to alert the member and the tagged user will be alerted via email. To tag a user simply use '@' and a list of credentialed users to tag will appear to choose from. Users can use a user's email or name to filter down on.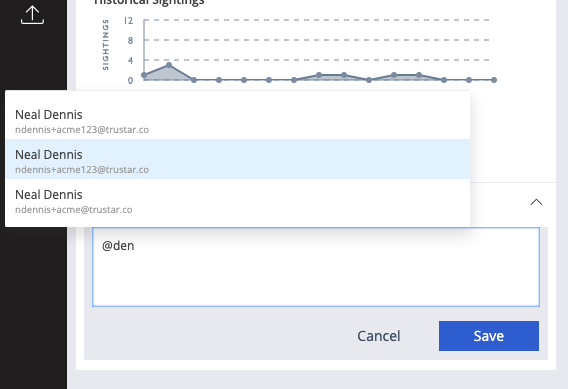 ---
---