TruSTAR API
Introduction
The TruSTAR REST API allows you to easily synchronize the incident report information available in the TruSTAR platform to the monitoring tools and analysis workflows you use in your infrastructure. We suggest using our Python SDK to develop specific integrations for workflow automation. If you have any issues please contact us.
All API access is over HTTPS, and all data is transmitted securely in JSON format.
New API endpoint: We have added a new api endpoint POST /1.3/indicators/summaries to provide structured summaries about indicators, which are derived from intelligence sources in TruSTAR a user has access to. You can find more information about
the new API endpoint here
.
Python SDK
The TruSTAR Python SDK is a Python package that can be used to easily interact with the TruSTAR Rest API from within any Python program. It is compatible with both Python 2 and Python 3, however some of the example scripts that use the package specifically target Python 2 only.
Source Code
The source code and instructions for configuring the SDK can be viewed on GitHub at https://github.com/trustar/trustar-python.
Where is my API key?
Select the Settings tab in the drop down menu under the profile tab (bottom of the left panel)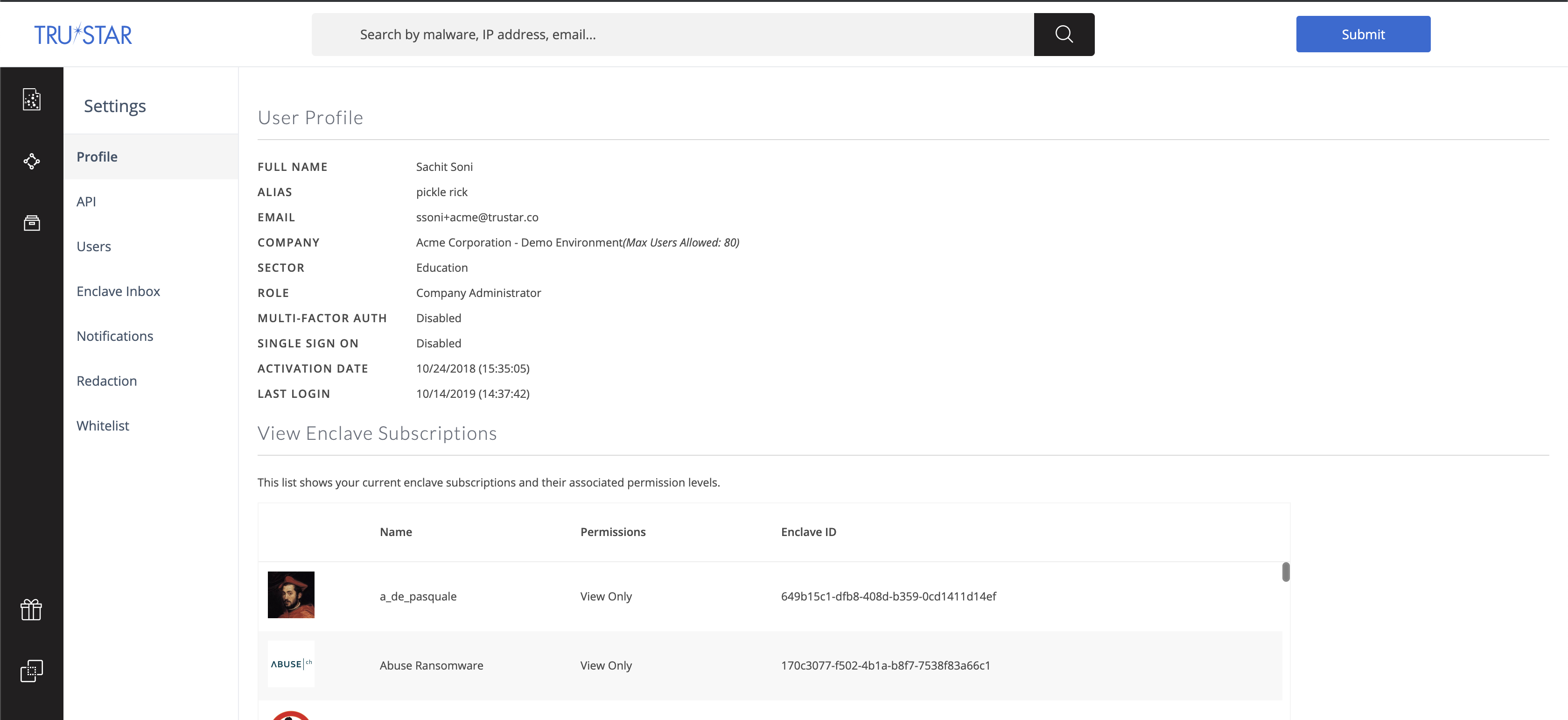 On the left side panel navigate to the API tab (https://station.trustar.co/settings/api)

After agreeing to the Terms you will be able to generate the API Key and Secret.
---
---