REST API
The TruSTAR REST API enables you to easily synchronize report information available in TruSTAR with the monitoring tools and analysis workflows you use in your infrastructure. All API access is over HTTPS, and all data is transmitted securely in JSON format.
Related Link: API Usage Policy
API Documentation
TruSTAR provides technical documentation for the API on the TruSTAR website.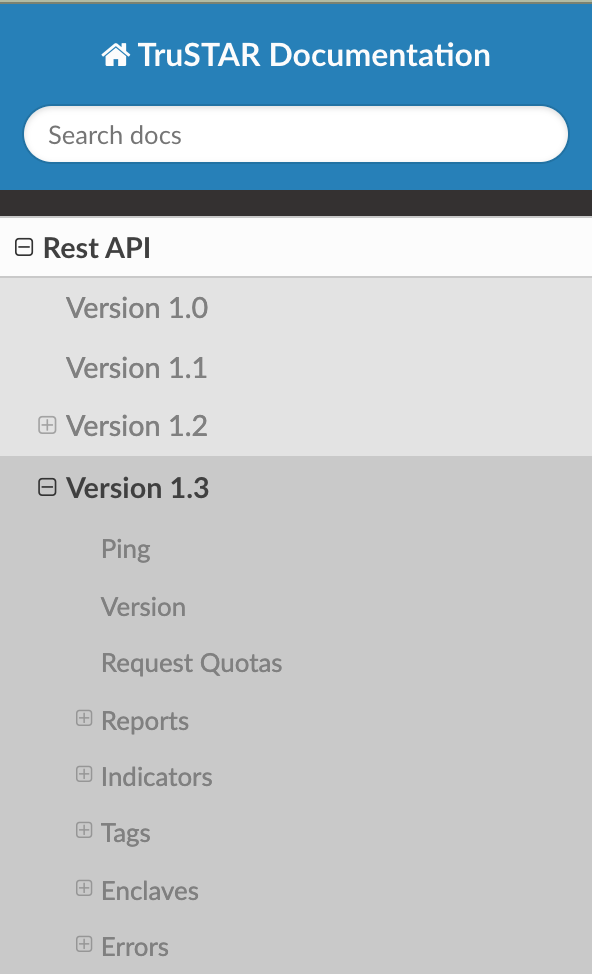 Related Links
The TruSTAR Python SDK can be used to develop integrations for workflow automation.
---
---