User Settings
The User Settings icon in the Navigation Bar is where you can access user-controlled settings or logout of TruSTAR Station.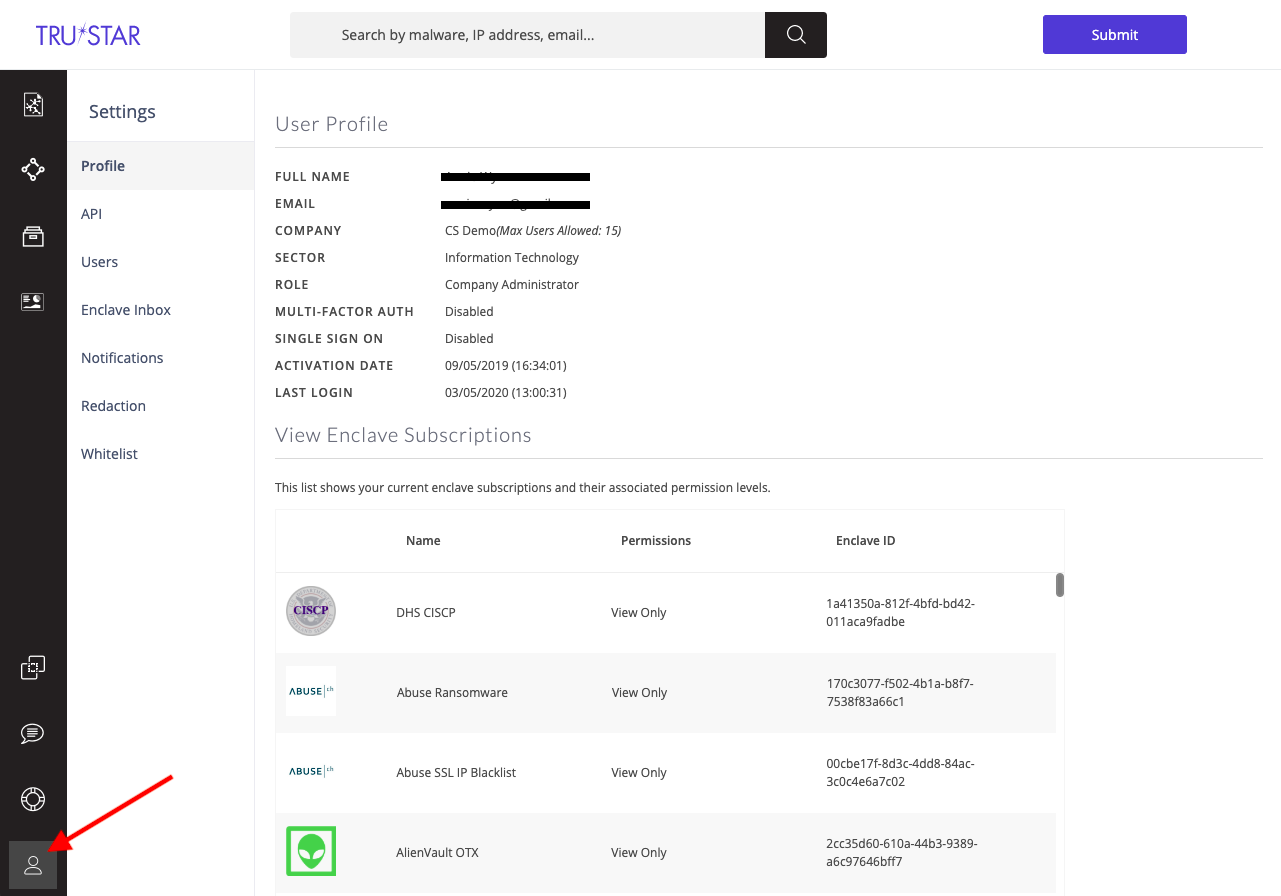 Setting

Description

Profile

View your user information, enclave subscriptions, change your password, set your default enclave and timezone, and work with experimental features, including Dark Mode.

For more information, see Editing Your Profile.

API

Create or regenerate API credentials for use with partner integrations.

Users

View, activate or deactivate users, add users and export user information using the commands on this tab. For details, see Managing Users.

Note: This setting is only available to Administrative users.

Enclave Inbox

Configure the email inboxes for your private enclaves. For details, see Enclave Email Inbox.

Notifications

Set up when and how you will be notified when new data is added to your private enclaves, set timing of the digest, unsubscribe from all notifications, and see the Watched Keywords list. For details, see Notifications and Alerting.

Redaction

Specify the terms that will be redacted from data imported to and exported from TruSTAR enclaves. You can manually redact a single report or use the redaction map to automatically remove terms from reports. For details on redaction, see Redacting Data from Reports.

Whitelist

View and edit the company whitelist. For more details, see Company Whitelist.
---
---