6. Marketplace
Sophisticated threat intelligence operations require integrating data from multiple sources of intelligence. The TruSTAR Marketplace provides easy access to a variety of external intelligence sources from TruSTAR partners and other cyber-intelligence sources.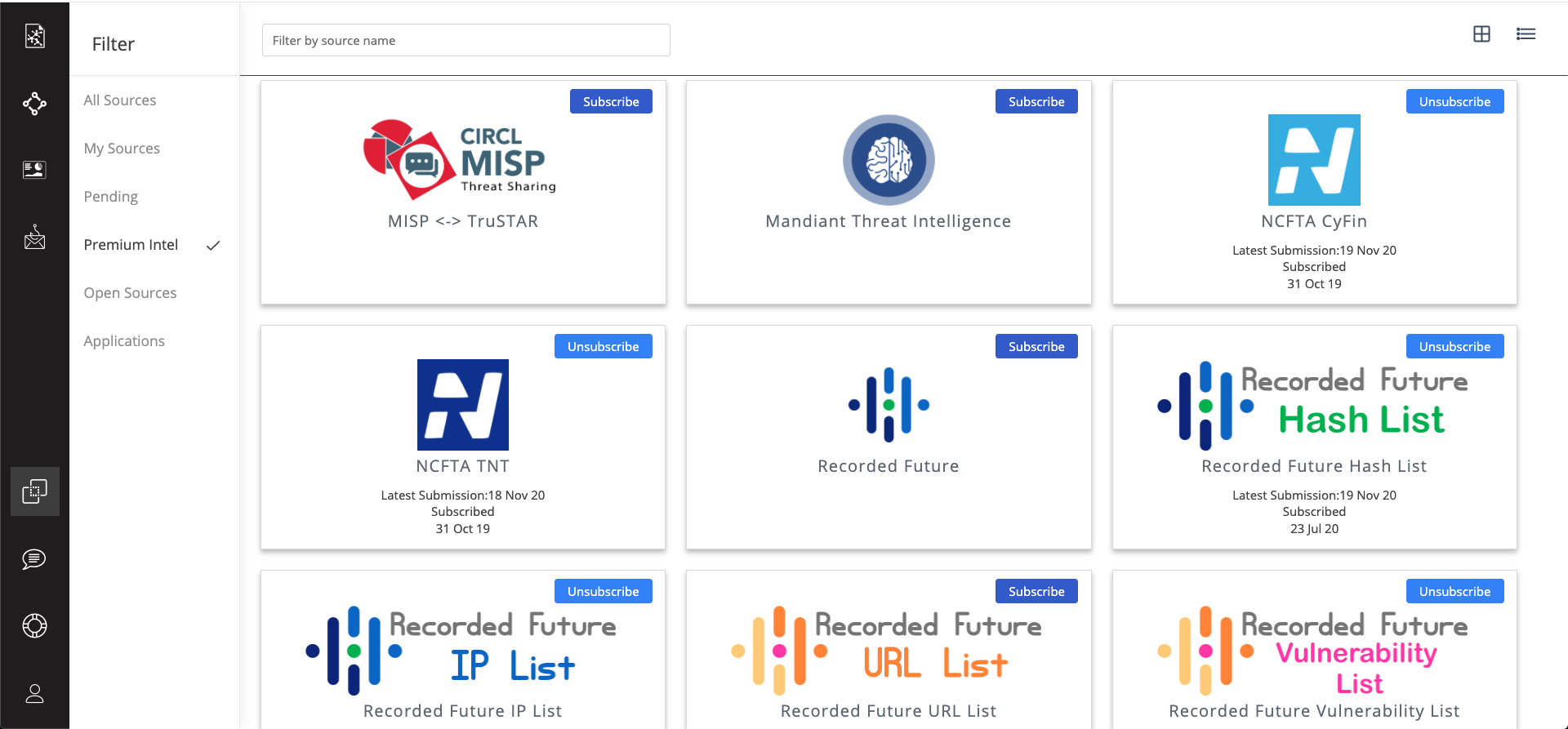 To access the Marketplace, click the Marketplace icon on the Navigation Bar. This displays a list to the right of the Navigation Bar that shows choices available in the Marketplace. Click on an item in that list to see icons for the available intelligence sources.
You must be a Company Administrator to subscribe or unsubscribe to an intelligence source. 
Many of the intelligence sources in the TruSTAR Marketplace are available immediately upon subscription, but certain paid and proprietary intelligence sources will only be available after validation of API keys and credentials. 
Related Link: Intro to Intelligence Sources
You can check the status of your data sources in the Pending list under Marketplace. 
---
---