Navigation Bar
Use the left-side Navigation Bar to choose which area you want to work with in the TruSTAR Web App.
The top section of the Navigation Bar provides one-click access to these features: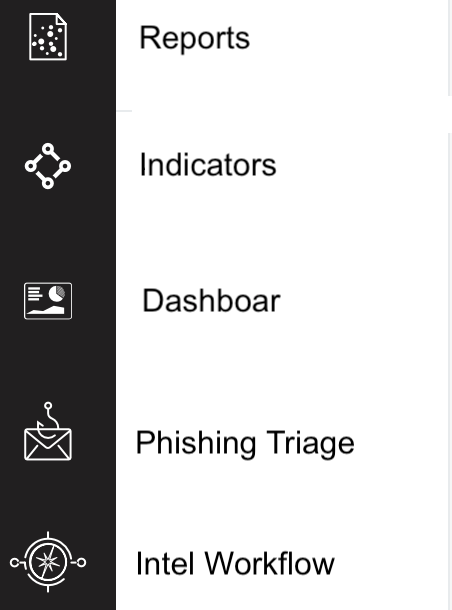 The bottom section has links to these features: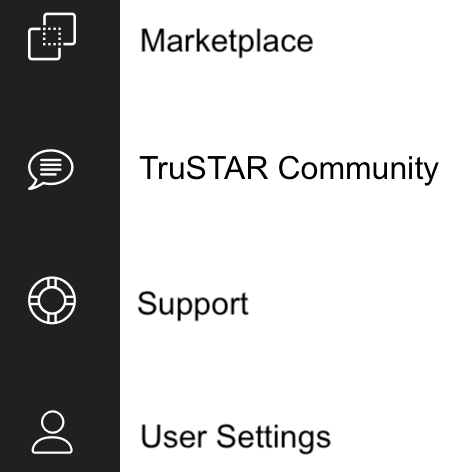 Marketplace: Links to external intelligence sources and to applications that support a full integration with TruSTAR.
Community Chat: TruSTAR's Slack channel
Support: Topics ranging from FAQs to how to integration with third-party sources and software. This page you're reading now is part of the Support knowledge base.
User Settings: Managing users, API access, redaction, and other advanced features in TruSTAR.
---
---