8. User Settings
The User Settings icon in the Navigation Bar is where you can access user-controlled settings or logout of the TruSTAR Web App.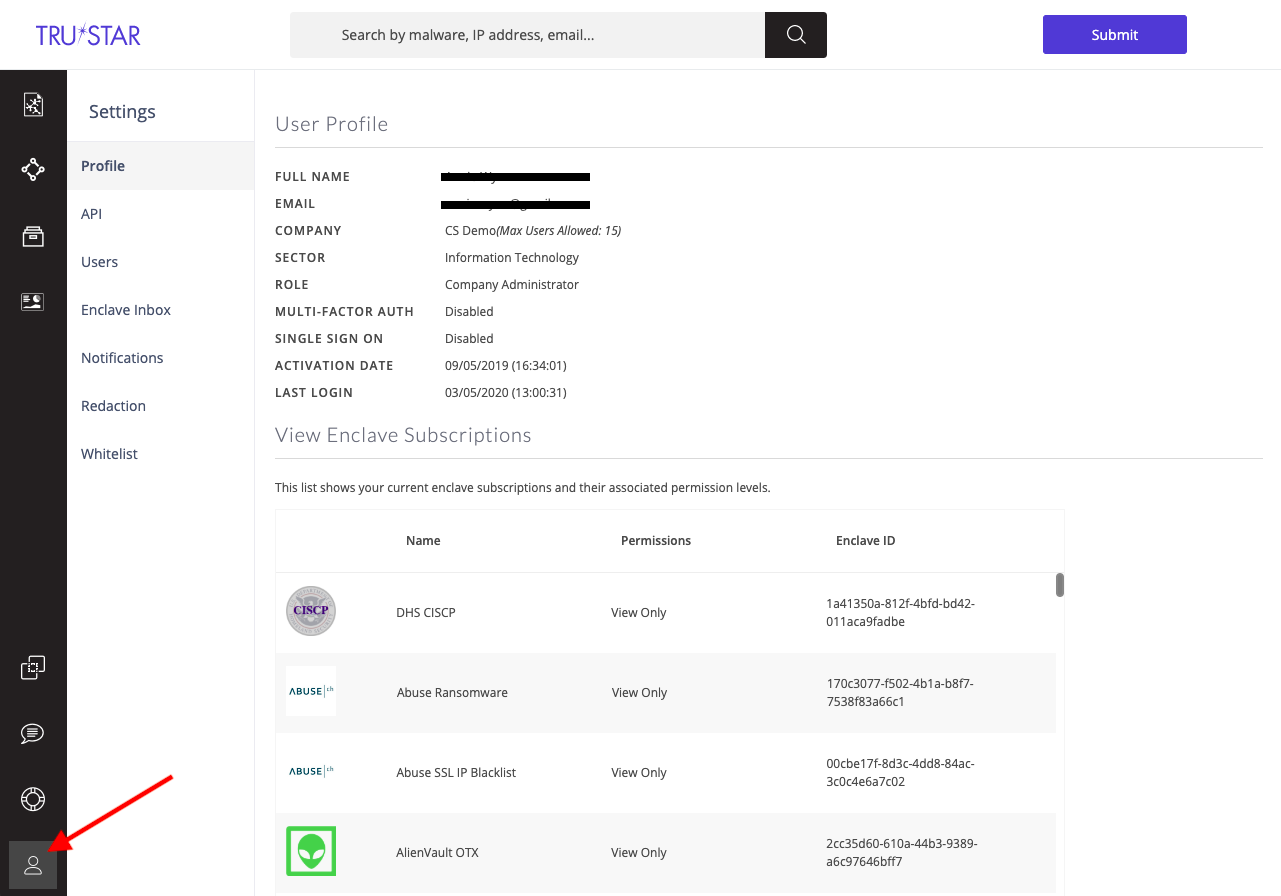 Related Link: User Settings Overview
Congratulations!
You've finished the UI Tour of the TruSTAR Web App. Feel free to explore other topics in the knowledgebase using the left-side or top menus.
---
---